Welcome to Proof Alliance NC, The North Carolina Fetal Alcohol Prevention Program.
Proof Alliance NC strives to prevent alcohol-exposed pregnancies by providing training, education and resources to professionals who serve individuals of reproductive age, deliver prevention messaging and resources to individuals who can become pregnant, as well as resources for professionals who provide supports to families and individuals impacted by FASD.
On July 1, 2020, The NC Fetal Alcohol Prevention Program moved to its new home, The Arc of North Carolina. On October 15, 2020, the program received a new name, Proof Alliance NC (formerly FASDinNC).
0
FASD IS 100 PERCENT PREVENTABLE WITH THE RIGHT INFO AND SUPPORT
0
IN NC 41 PERCENT OF PREGNANCIES ARE UNPLANNED
0
AN ESTIMATED 8,628 BABIES ARE BORN IN NC WITH ALCOHOL EXPOSURE EACH YEAR
0
1 in 20 UNITED STATES CHILDREN HAVE AN FASD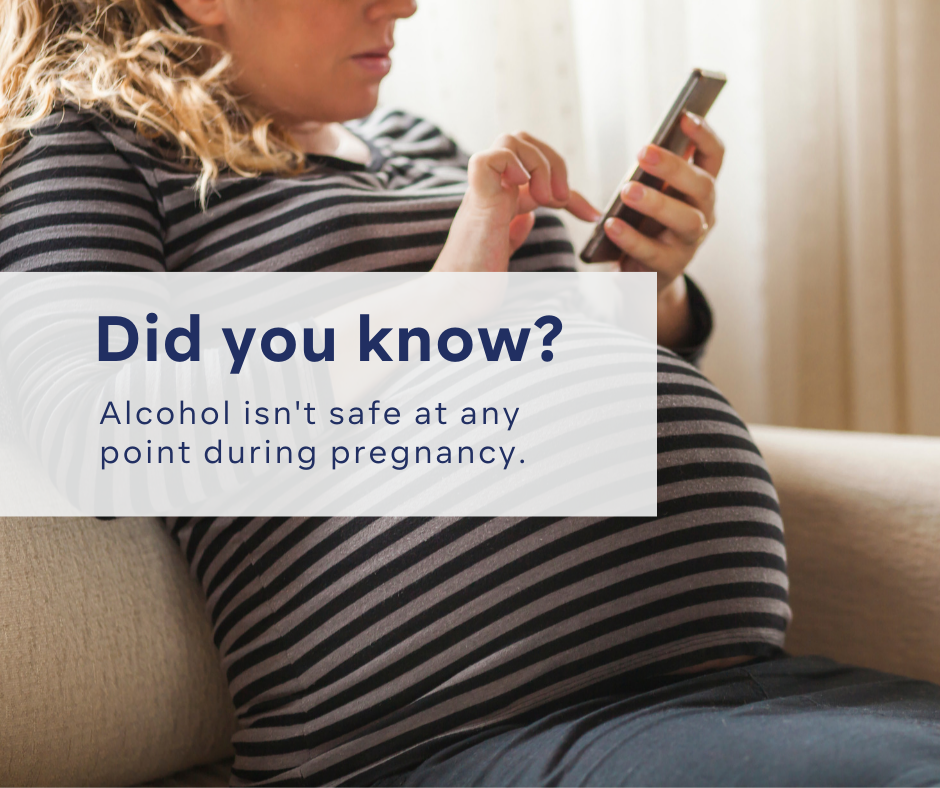 The Proof
More than 50 years of research has proven that drinking alcohol during pregnancy is unsafe and can affect the development of the fetus, causing lifelong effects. You may have heard that a little bit of wine is okay during pregnancy, but the research says otherwise.[1] Scientists have determined that:


• There is no safe amount of alcohol during pregnancy.[2]
• There is no safe time to drink alcohol during pregnancy.[3]
• There is no safe type of alcohol during pregnancy.[4]
Why are alcohol-free pregnancies so important? They are much safer and healthier for both the baby and the pregnant person.[5] Avoiding alcohol during pregnancy also helps the baby be healthier even after they're born!

Drinking while pregnant can cause brain injury that may impact the child for the rest of their life.[6],[7] Alcohol use during pregnancy can also cause physical, mental, behavioral, and/or learning disabilities. These effects are known as fetal alcohol spectrum disorders (FASD).[8] FASD can bring some extra challenges to a person's life. You can read more about FASD here [link to the FASD web page]. If a person does not drink any alcohol during pregnancy, their baby cannot be born with FASD or alcohol-related birth conditions. 
Crawford-Williams F, Steen M, Esterman A, Fielder A, Mikocka-Walus A. "My midwife said that having a glass of red wine was actually better for the baby": A focus group study of women and their partner's knowledge and experiences relating to alcohol consumption in pregnancy. BMC Pregnancy and Childbirth. 2015;15:79.
Flak et al. The association of mild, moderate, and binge prenatal alcohol exposure and child neuropsychological outcomes: A meta-analysis. Alcoholism: Clinical and Experimental Research. 2014;38(1):214-26.
May PA et al. Maternal alcohol consumption producing fetal alcohol spectrum disorders (FASD): quantity, frequency, and timing of drinking. Drug and Alcohol Dependence. 2013;133(2):502-512.
Corrales-Gutierrez I, Mendoza R, Gomez-Baya D, Leon-Larios F. Understanding the relationship between predictors of alcohol consumption in pregnancy: Towards effective prevention of FASD. Int J Environ Res Public Health. 2020;17:1388.
American College of Obstetricians and Gynecologists (ACOG). Alcohol and women. https://www.acog.org/patient-resources/faqs/womens-health/alcohol-and-women
Muralidharan P, Sarmah S, Feng C. Zhou, Marrs JA. Fetal alcohol spectrum disorder (FASD) associated neural defects: Complex mechanisms and potential therapeutic targets. Brain Sciences (2076-3425). 2013;3(2):964-991.
Treit et al. Longitudinal MRI reveals altered trajectory of brain development during childhood and adolescence in fetal alcohol spectrum disorders, Journal of Neuroscience. 2013;33(24):10098-109.
Williams JF, Smith VC. Fetal Alcohol Spectrum Disorders. Pediatrics. 2015;136(5):e1395-406.